ProtoKinetix principal investigator
Retinal disease
Retinal degeneration
Corneal disease
Cataracts
Glaucoma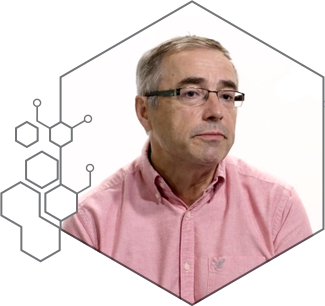 A renowned ophthalmologist and global leader in macular research, Dr. Kevin Gregory-Evans currently serves as professor of ophthalmology at The University of British Columbia's Faculty of Medicine.
Previously, Dr. Gregory-Evans was reader in molecular ophthalmology at Imperial College London. He underwent clinical ophthalmology training at Moorfields Eye Hospital in London and received basic science research training with professors Alan Bird and Shomi Bhattacharya at the Institute of Ophthalmology in London as well as professor Richard Weleber at Oregon Health Sciences University in Portland, Oregon. In 1985, he achieved a bachelor of medicine degree from St. Bartholomew's Medical School at the University of London.
Currently, he is council member and chairman of the Research Infrastructure Working Group at the Vancouver Coastal Health Research Institute. He is also an active panel member for the Canadian Institutes of Health Research and the California Institute of Regenerative Medicine Panel.
An active speaker, Dr. Gregory-Evans presents regularly for the Canadian National Institute for the Blind, the British Retinitis Pigmentosa Society, the Royal National Institute for the Blind and the Foundation Fighting Blindness Canada.
Published in 82 peer-reviewed, original research articles, 18 peer-reviewed research review articles and nine book chapters, Dr. Gregory-Evans' works include basic science studies in molecular genetics, molecular therapeutics in model systems and stem cell therapeutics. He also holds the Julia Levy BC Leadership Chair in Macular Research.
1989 – Named a fellow of the Royal Colleges of Surgeons of Glasgow (FRCS)
1990 – Named a fellow of the Royal College of Ophthalmologists of London (FRCOphth)
1994 – Became an doctor of medicine in molecular biology at the University of London
1994 – Reported one of the first localizations for a retinal disease gene and has reported on another 15 retinal disease genes
2004 – Became theme lead for undergraduate ophthalmology at Imperial College London
2006 – Elected as examiner for post-graduate examinations of Royal College of Ophthalmologists
2008 – Elected to the Macular Disease Advisory Group at The Royal College of Ophthalmologists
2009 – Earned a Ph.D. in cell biology from the University of London
2012 – Became a Fellow of the Royal College of Physicians and Surgeons of Canada
2013 – Awarded the Lang Medal by the Royal Society of Medicine for work on translational therapeutics for retinal diseases
See how our company is leading the way in cell survival solutions that will revolutionize the future of ophthalmology, dermatology, transplants and biomanufacturing.
Since 2005, AAGP® has gone through international laboratory testing conducted by some of the top researchers in the world. See their scientific contributions.
Connect With Protokinetix
Contact the team at ProtoKinetix to learn more about our principal investigators.